Membrane structure class Details entrance
Product Detail
Product Tags
Membrane structure is a combination of architecture and structure. It is a narrow structure type that uses high-strength flexible membrane materials and auxiliary structures to generate certain pretensioned stress inside them in a certain way and forms a certain spatial shape under stress control, which is used as a covering structure or building main body and has sufficient rigidity to resist external load.
Membrane structure breaks the mode of pure straight-line architectural style. With its unique graceful curved surface shape, and the combination of conciseness, fluency, rigidity and softness, strength and beauty, it gives people a refreshing feeling. Membrane structure has a strong sense of the times and representativeness. It is a multidisciplinary interdisciplinary application project integrating architecture, structural mechanics, fine chemical industry, material science, computer technology, etc. It has high technical content and artistic appeal. Its curved surface can be changed arbitrarily according to the design needs of architects. Combined with the overall environment, a landmark image project has been built, with strong practicability and a wide range of applications. It can be applied to large-scale public facilities, such as roof systems of stadiums, airport halls, exhibition centers, shopping centers, parking lots and platform facilities. It can also be applied to leisure facilities, industrial facilities, entrance corridors and landmark or landscape buildings.
Advantages of membrane structure:
(1) Long span: Membrane structure has light weight and good seismic performance, requiring no internal support, which overcomes the difficulties encountered by traditional structures in large span (unsupported) buildings, can create huge unshielded visual space, and effectively increases the space use area.
(2) Artistry: Membrane structure breaks through the traditional architectural structure type. Relying on modeling and color science, it can combine natural conditions, give full play to the imagination of architects, and build curves and various shapes that are difficult to realize in traditional buildings according to creativity. It is rich in color, full of the flavor of the times, and reflects the beauty of stress on structural components. It is easy to form a night scene with lights, giving people the enjoyment of modern beauty.
(3) Economy: The membrane material has a certain light transmittance, which can reduce lighting intensity and time during the day and save energy; The transmission of colored lights at night can form a gorgeous landscape. Moreover, the membrane structure can be disassembled and easy to move, especially when building long-span buildings for short-term application, which is more economical.
(4) Safety: The membrane material has flame retardancy and high temperature resistance, which can well meet the requirements of fire prevention; Membrane structure is a flexible structure, which can withstand large displacement and is not easy to collapse as a whole. Membrane structure has light weight and good seismic performance.
(5) Self-cleaning: Membrane materials with protective coating are used in membrane buildings, which are not sticky. Dust falling on the surface of membrane materials can achieve good self-cleaning effect by natural washing of rainwater, while ensuring the service life of the building.
(6) Short construction period: The cutting of diaphragm, the manufacture of steel cable and steel structure are all completed in the factory. To reduce the on-site construction time, it can be carried out simultaneously with the lower reinforced concrete structure or components to avoid construction crossing. In the construction site, it is only the process of connection, installation, positioning and tensioning of steel cables, steel structures and diaphragms. Therefore, the on-site construction and installation are fast, and the construction period is shorter than that of traditional construction projects.
(7) Wide application: Judging from the climatic conditions, membrane structure buildings have a wide application area; From the scale point of view, it can be applied to as small as single tents and garden sketches, and as large as buildings covering tens of thousands or hundreds of thousands of square meters. Some even imagined covering a small town to realize man-made nature.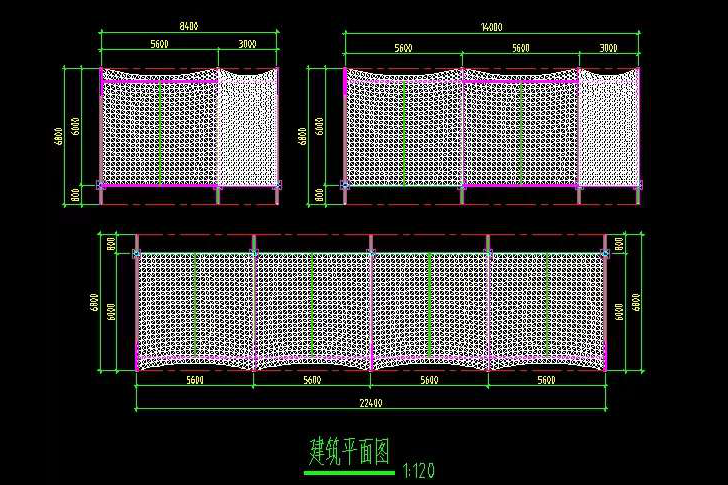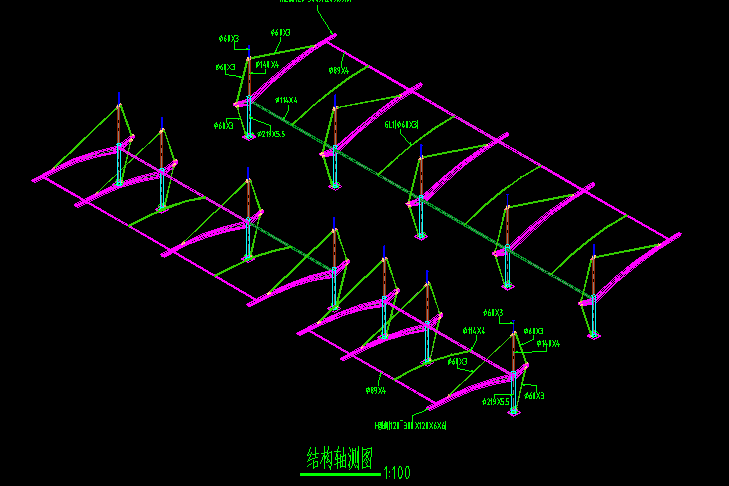 Axonometric Drawing of Structure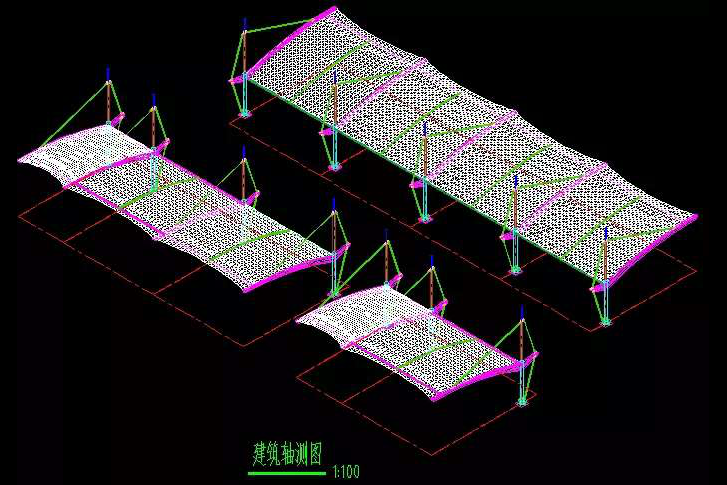 Axonometric Drawing of Building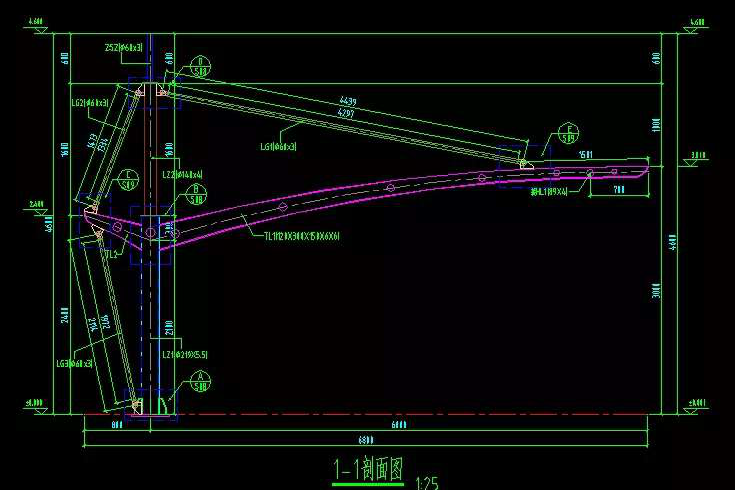 ---
---