Partial Production Scene of the Factory
Product Detail
Product Tags
Partial introduction of equipment:
Technical characteristics and innovation: SKHZ-B numerical control H-beam assembly machine
1. The production method of welding H-beam is to place the H-beam according to the "I" shape, and weld two corner seams on both sides at the same time, thus greatly increasing the welding efficiency. Due to symmetrical welding, the web plate basically does not deform after welding.
2. The straightening mechanism H-beam flange straightening machine directly corrects the angular deformation of the hot H-beam flange after butt welding through eccentric pressure rollers, thus reducing the straightening force and improving the straightening accuracy.
3. Judging from the welding specifications, the specifications for welded H-beam are the largest in China, which are the same as the indexes of H-beam welding production lines of the most advanced H-beam welding equipment production company (ESAB Company) abroad.
4. In the assembly mode, the assembly-welding integration mode is adopted, which reduces the process and improves the production efficiency.
5. In the centering mode of web plate and flange plate, the centering mode of front and rear two groups is adopted to improve the positioning accuracy.
6. The wire feeder is flexibly connected with the welding gun and the welding angle of the welding gun can be adjusted.
7. For large fillet weld, double wire, double arc and double molten pool welding process with double power supply (DC+AC) is adopted. These characteristics of this production line are the first in China.
8. It is controlled by imported PLC, reliable and easy to program.
9. On the same station, the processes including assembly, welding, correction, lifting and discharging of H-beam can be completed continuously in the production process.
KHJ-C horizontal flange corrector
I Product Overview
SKHJ-C horizontal flange corrector is used for flange correction of H-beam. After H-beam steel is welded, the wing plate of the H-beam will deform under the action of welding application and must be corrected before it can be used. The equipment is mainly used for wing plate correction of welded H-beam and T-beam.
Other equipment is as follows:
Controlled cutting machine/multi-head straight bar cutting machine CGl-4000/steel cutting machine KT-462/semi-automatic cutting machine CGl-3/profiling cutting machine CG2-150B/circular hole cutting machine KT-30/numerical control three-bai dimension drilling machine/rocker arm drilling machine 7-3040*16/magnetic wheel cutting machine SAG/lathe CA6140/drilling and milling machine ZX-32/coordinate boring machine T4240/intersecting wire cutting machine/planing machine BH6070/vertical press YA32-31/horizontal press DC-315/plate cutting machine JZ016-250/end face milling machine TXSOB/roller cutting and chamfering machine GD-20/magnetic electric drill RD-32A/DC welding machine AX5-50/AC welding machine BXI-500/C02 welding machine YM-500KR/submerged arc welder NZA-1000/electrode drying box HY704-4
/Flux drying box HI-50/electric air compressor 4L-20/diesel generator 200kW/sand blasting machine PBS-100R/paint spraying machine GPQ9C/forklift truck CPQ-1B/plate bending machine CDWllHNC-50*2500/welding roller frame HGZ-5A/flange straightening machine YTJ-50/ultrasonic flaw detector ECHOPE220/digital temperature meter RKCDP-500/paint film thickness meter 345FB'-MKⅡ/digital clamp-on ammeter 2003/temperature and humidity meter WHM5/weld inspection ruler SK/magnetic particle flaw detector DA-400S/vernier caliper.
Numerical control cutting of raw materials→assembly of materials →welding →correction → surface treatment →paint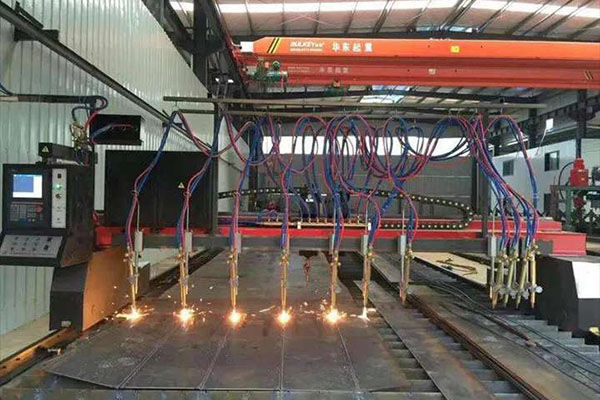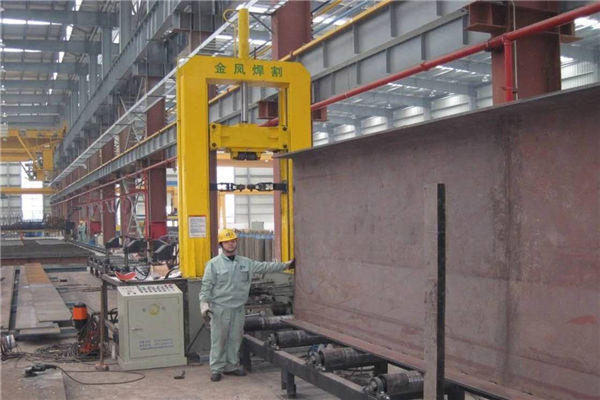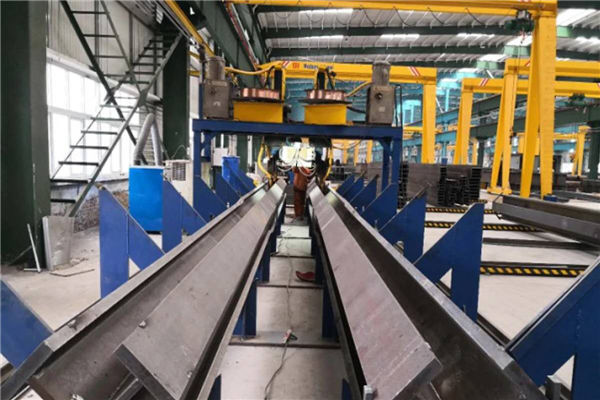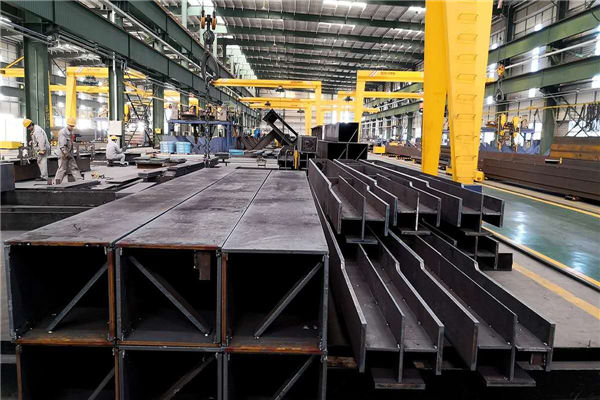 ---
Previous:
Rack System
---